H&M plaid shirt: I love how rustic this shirt looks. I really really like it! I love the tweed elbow patches and how there are a bit of tweed in some parts of the shirt as well. It really adds a nice touch to it. It gives me a feeling like I'm living in the countryside when I'm wearing it. It's much thicker than the other plaid shirts I own so it's perfect for winter.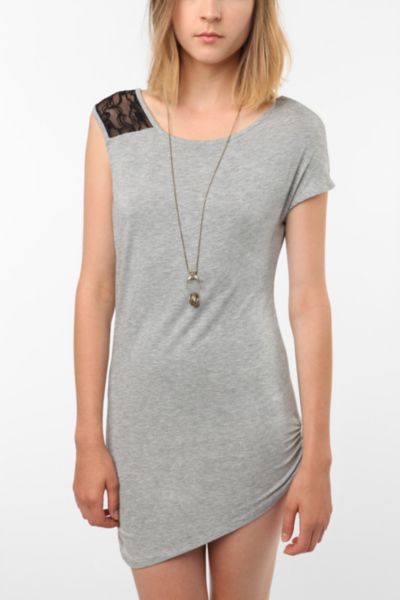 Tela Cold Shoulder Lace Tee from Urban Outfitters: I just bought this shirt online today so I cannot wait until it arrives! It looks so simple and effortless, which are the kind of clothes I am usually drawn to. The lace at the sleeve also makes it feminine. I love these long shirts/tunic because they are so versatile. It can be a dress (worn with a belt), worn as a shirt tucked into jeans/shorts, and worn with leggings/tights.
I also got another long shirt from H&M. It's coral, has a pocket on the side, and extremely soft! I don't have a picture since I can't find it on the H&M site or anywhere else. But it's super comfy and casual. You could also make your look more fancy and formal depending on what you wear with it. Again, I love clothes with lots of versatility and function!